Latest Work
The World and Then Some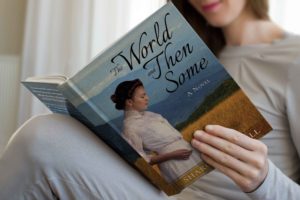 In this beautiful debut novel from columnist Sharon Randall, we meet a woman whose family has been cradled for generations by a valley of the Blue Ridge Mountains in North Carolina, where love and heartbreak and the bonds of family create a harrowing and heartfelt tale. Cora Lacy is born in August,1898, on a day that will be her mother's last. She grows up a child of the mountains, loving the land beneath her feet like the mother she never knew. Her life will be marked by tragedy, but every loss brings gifts. One man will break her heart; another will never leave her. When her sons go off to war, she finds comfort in caring for her fiery, pregnant daughter-in-law. And when her first grandchild is born—and disappears—she suffers the agony of losing a child. Years later, when a little girl in a tattered dress shows up at her door, Cora finds new reason to live, and vows to stop at nothing, even risking her own life, to protect her. Told in a voice that sings of the mountains, this sweeping family saga weaves a story of hope with the ever-present thread of unwavering love that parents—and grandparents—feel for children, who to them, mean the world and then some.
Birdbaths and Paper Cranes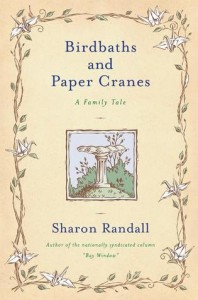 A special edition of "Birdbaths and Paper Cranes: A Family Tale," a collection of columns originally published in 2001, is still available for purchase at www.amazon.com.